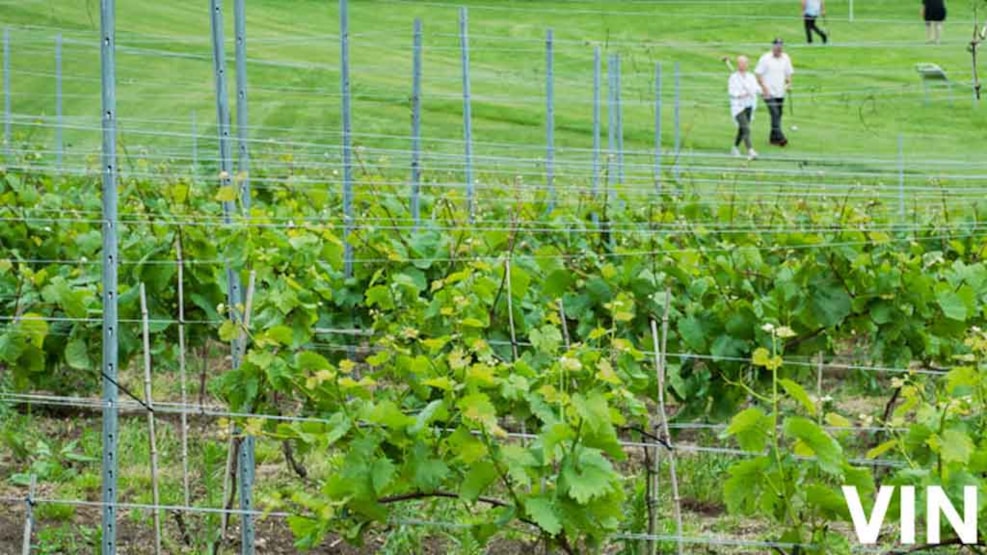 Agger Vin - vineyard
Agger VIN & PARKGOLF - an oasis for people of all ages who enjoy life!
Agger VIN & PARKGOLF is located down a narrow lane, in idyllic surroundings. The vineyard, with its 4000 vines, is the second largest on Funen and produces white wine, sparkling wine, red wine and rosé. When you first arrive, a day does not seem long enough to spend in these pleasant surroundings. On the Parkgolf courses surrounding the sloping vineyards you can get your competitive spirit stimulated. Or you can go on a guided tour of the vineyards and winery, whilst winegrower Nicolai Agger tells you about Danish wine. Tasting Agger wine is a perfect end to a great day outside . There's also a café or you can bring along your own food.
Agger Vin is part of the wine route on Funen. Find out more here.
Guided tour:
Presentation of vineyards, production areas and wine tasting can be arranged, although there has to be a minimum of 8 people per tour.