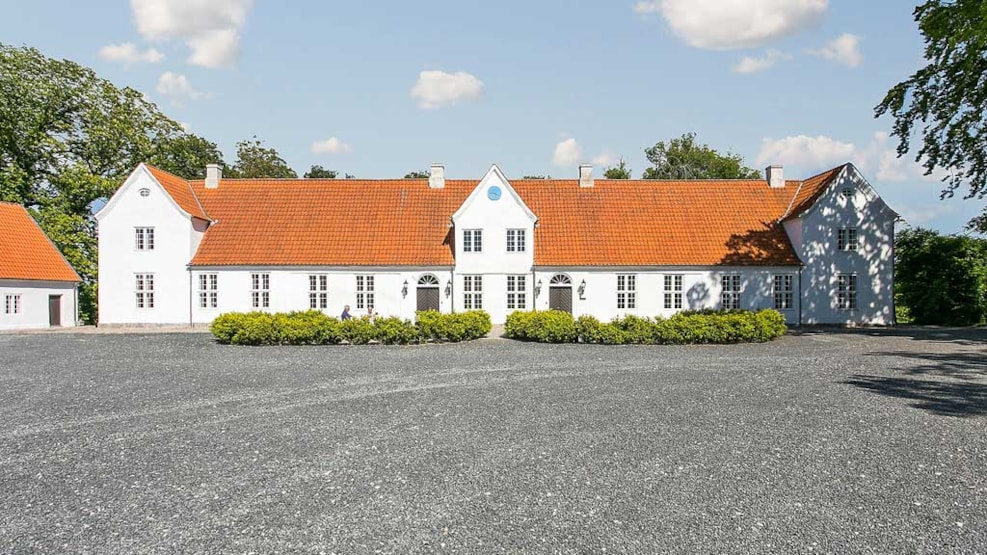 Billeskov
Billeskov is an estate from the year 1577 which today is owned by the Wedell family and after construction of rooms and conference appears as a beautiful and modern seminar and conference center.
Reflection and contemplation in the historic buildings in the middle of a scenic area on Vestfyn provides visitors with an exceptional opportunity for a different stay in peace and quiet. Here is a company rent space for one or more days to our course offerings, own business courses, management meetings, board meetings where the Great Hall is ideal for a group of max 12 people while the carriage can be used for events of up to 60-70 people or simply rent entire estate to his own arrangement. A modern "meeting house" where we provide the framework and the company, association or private customer even fills framework by suppliers of their choice. We can help you. Overnight in our new 20 "sleep inn" rooms where you have a wide bed and a bathroom in the new wing. If you want other hand, more luxury and a large room with modern furniture, TV, refrigerator, we have 8 double rooms with views of nature. Wi-fi everywhere, of course. Life Care One assumes like at the 1 and 2 day courses to arrange accommodation and meals at competitive prices.
Festival Events
On weekends and holidays the estate's buildings also for rent for all other events by special arrangement such as weddings, communions, birthdays, receptions where you can use Vognporten as showroom and the like. Remember you rent only the surroundings / buildings where to dispose of the main house's ground floor with great hall and Gods Kitchen and hunting room and fireplace room in a separate building with space for 30-40 people and Vognporten with up to 60-70 people.
Visions Island
Billeskov has its own little "vision-island" where you alone, or with his team on the "island" can devise the great vision of himself and others' welfare. One can also offer a welcome drink on the bright green island behind the main building. In short, Bill Skov is for those who want peace and quiet in a beautiful scenery of historic buildings and where quality is paramount.
Accommodation - Comfort & Elegance
the rooms at the bill forest is decorated with an interior and finish in Scandinavian style and high quality Billeskov has 8 double rooms with bath, TV and modern furniture. 20 single rooms with private bathroom and 3/4 bed.