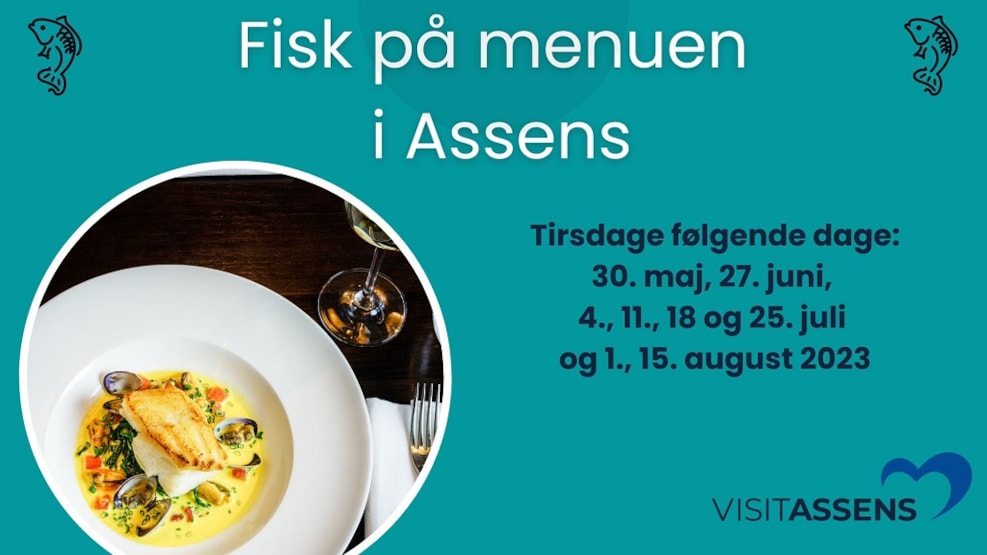 Fisk på menuen i Assens
There have been fish in it here in Assens!
Or that means 8 Tuesdays during the summer there are restaurants in Assens that have a special focus on fish. However, it is important to say here that fish is also served on other days.
But these 8 Tuesdays will focus on fish and special menus with fish will be served..

Restaurant La Posta, Søndre Ringvej 2, 5610 Assens, serves 3 courses, where the starter and main course consist of FISH: total price DKR 369 per person
Restaurant Roulv, Strandgade 22, 5610 Assens (Marcussens Hotel): Large whole North Sea plaice approx. 400 g., hand-peeled prawns with browned butter, summer greens and new Danish potatoes: DKR: 239,- per person