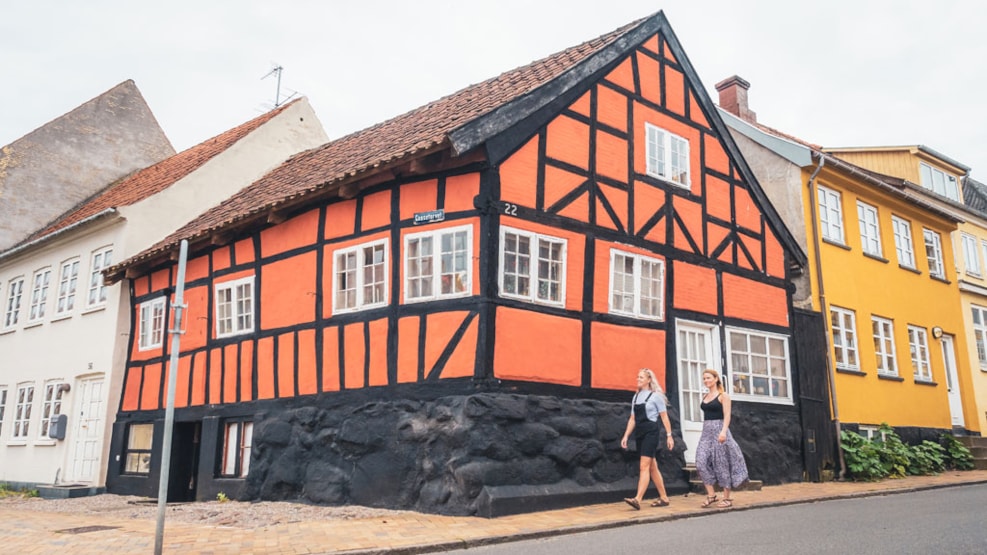 INSPIRATION FOR WONDERFUL HOLIDAY EXPERIENCES
INSPIRATION FOR WONDERFUL HOLIDAY EXPERIENCES
TROLLEYCYCLING
Or try something different for all the family on our trolley cycles. The route goes between Tommerup Station and Assens, with views on the way of Dreslette Church, Helnæs Bay, and the old fishing village of Thorøhuse. There is room for three or four people on the easily pedalled trolley cycles, and picnic sites with tables and benches along the route. Booking.

EXHIBITION - ERNST
The sounds from the vibrant main street desappear inside the living rooms of the manufacturer. Every surface is covered with extravagant art, stunning pieces of silverware, and kitsch. In the former home of the silverware manufacturer Frederik Ernst (1892-1976), the wall-to-wall-carpet and marbled wood create an atmosphere that is a mix of "granny" and "knight's hall"!
The historic house ERNST tells you stories about provincial industry, collecting, silverware, gender identity, family, and travels to distant places. It is about coming home. And bringing a piece of the world back with you every time.
Opening hours:
9 – 18 Apr: Daily 10 – 15
19 Apr – 24 June: Wed, Sat, Sun, and holidays: 11-14
25 June – 25 Sep: Daily 10 – 16
26 Sep – 16 Oct: Wed, Sat, Sun, and holidays 11-14
17 – 23 Oct: Daily 10-15
COUNYTRYSIDE
The countryside of West Fyn has it all. Gentle or dramatic. Sea and land. It is blue and green as far as the eye can see. It is all easy to reach along a fine net of roads and walking and cycling routes. Check out VisitAssensInfo.com or visit us at the tourist office, where you can find suggested walking
and cycling tours in various lengths, easy or challenging. It is difficult to pick out some parts of the countryside as better or prettier than others, but we will risk it all the same and point out some favorites:
- Bågø
- Helnæs
- Thorø
GO EXPLORING IN ASSENS
The town centre in the old market town of Assens is exceptionally well preserved, and there is a lot to see on a walk through the town. We have planned a route of about 2 km, which you can follow by yourself – ask for the route at the tourist office in Assens..

TERRARIET REPTILE ZOO
GET CREEPY
TERRARIET REPTILE ZOO IS A SPECIALIZED ZOO WITH ONE OF SCANDINAVIA'S LARGEST COLLECTIONS OG REPTILES AND AMPHIBIANS. EXPERIENCE THE BIGGEST, THE MOST DANGEROUS, MOST BEAUTIFUL, FASTEST AND MOST VENOMOUS SPECIES IN THE WORLD OF REPTILES AND AMPHIBIANS.
Opening hours.