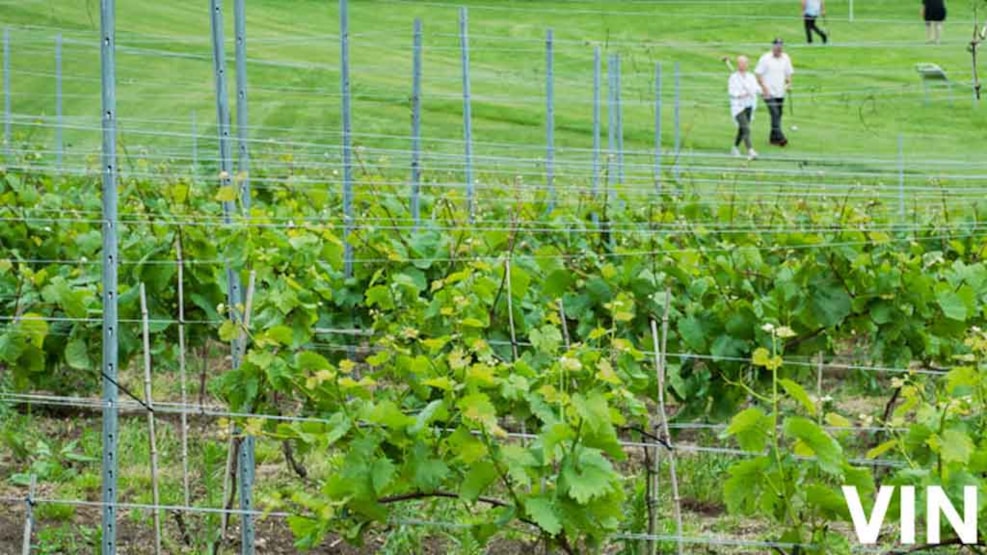 Agger Wine & Parkgolf
Agger WINE & PARK GOLF - an oasis for connoisseurs of all ages!

Agger WINE & PARK GOLF is out there along the little road where the crows have returned long ago and where the Funen countryside bliss starts. The vineyard is with its 4,000 vines the second largest on the island of Funen. Here they produce both white wine, sparkling wine, red wine and rosé wine. Once you're here, is a day not too long to spend in the beautiful surroundings. With Park Golf courses around the sloping vineyards, you can get the competitive gene stimulated. Or you can take a tour of the vineyards and winery, while winegrower Nicolai Agger talks about Danish wine. Wine tasting of wines from Agger is a perfect end to a good day in the "green". On the farm there is a WineCafé and the opportunity to enjoy their own picnic basket.
Agger VIN is part of the Funen Wine Route. 
Guided tour:
Showcasing vineyards, production facilities and tasting can be arranged by appointment, however a minimum of 8 people per. showcasing.