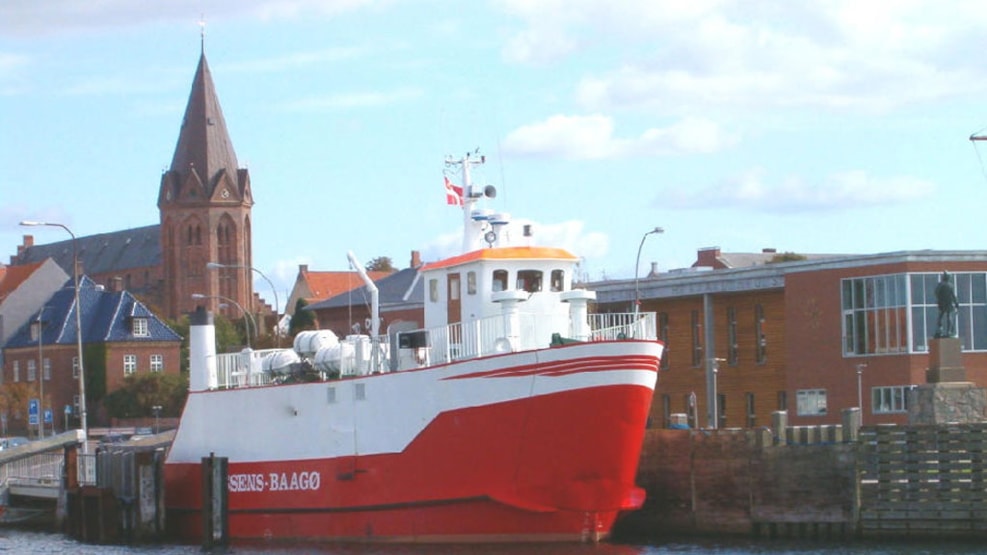 Assens - Baagø Færgen
Ferry Company Assens-Bågø
Assens - Baagø Færgen Aps/Assens–Baagø Ferry Company Ltd.

Crossing time: 29 minutes - Reservation for cars and groups nessesary
Ferry - Plan
FACTS:
Operates the ferry service between Assens and the island of Baagø
The ferry service can be contacted on tel. (+45) 6471 4142 between 8 and 11 a.m. and between 4 and 5 p.m.
The ferry: Built in 1976, lengthened in 1998, maximum no. of passengers: 98 (winter: 30); max. no. of passenger cars: 8. Cargo-carrying capacity: 27 tonnes.
About Baagø: Year-round residents: approx. 30
Area: 630 ha, three-fourths of which is farmed.
Please contact Assens - Baagø Færgen Aps/Assens–Baagø Ferry Ltd for further details.

Further details are available on the website www.baagoe.info.