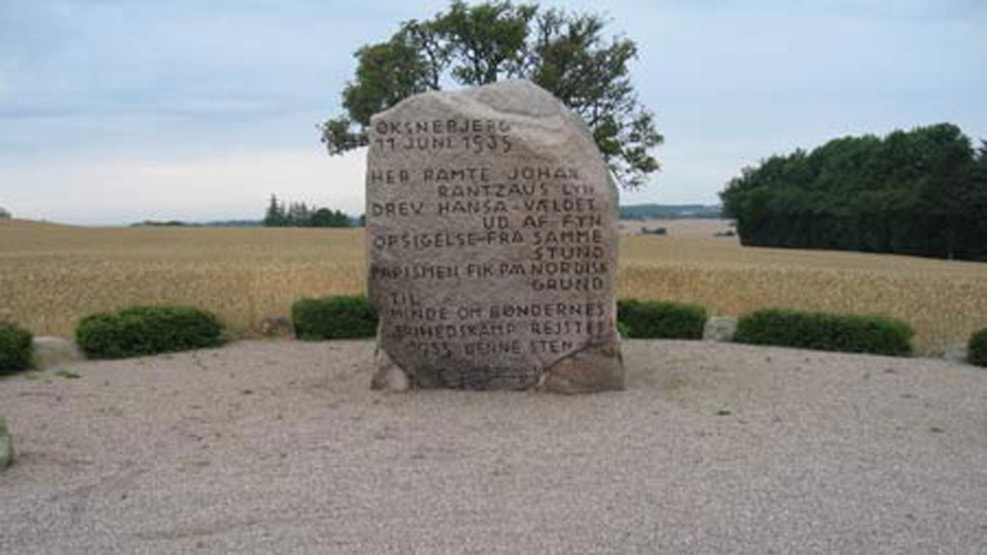 The Count's Feud (Grevens Fejde) – the battle for the Danish throne
The Count's Feud (Grevens Fejde) – the battle for the Danish throne
During the Count's Feud (Grevens Fejde) in the period 1534-1536, Faurskov and Øksnebjerg were the locations of two great battles on South-West Funen. At both places there are memorial stones, which are worth visiting.
The Count's Feud took place in the 16th century in the Danish Late Middle Ages. The Late Middle Ages were characterised by turmoil in large parts of Europe, not least in Scandinavia. Successive Danish kings made an, at times, desperate attempt to hold the Kalmar Union (of the three Nordic kingdoms of Denmark, Sweden and Norway) together.
The Count's Feud is regarded as Denmark's last civil war. It was not purely a civil war, however, as foreign powers played an important role in the war's outbreak, course and final result.
(Excerpt from an article (in Danish) by Lars Christensen (cand. mag., PhD): Øksnebjerg – historien om en krig, et slag og en sten in Vestfynsk Hjemstavn, 2010).
Route description:
From Assens you drive by Odensevej, 168 against Glamsbjerg. Before then rotated at Johan Rantzau way towards Lake Søby. After two turns in succession and 1200 m from Odensevej stands a monument by the roadside.