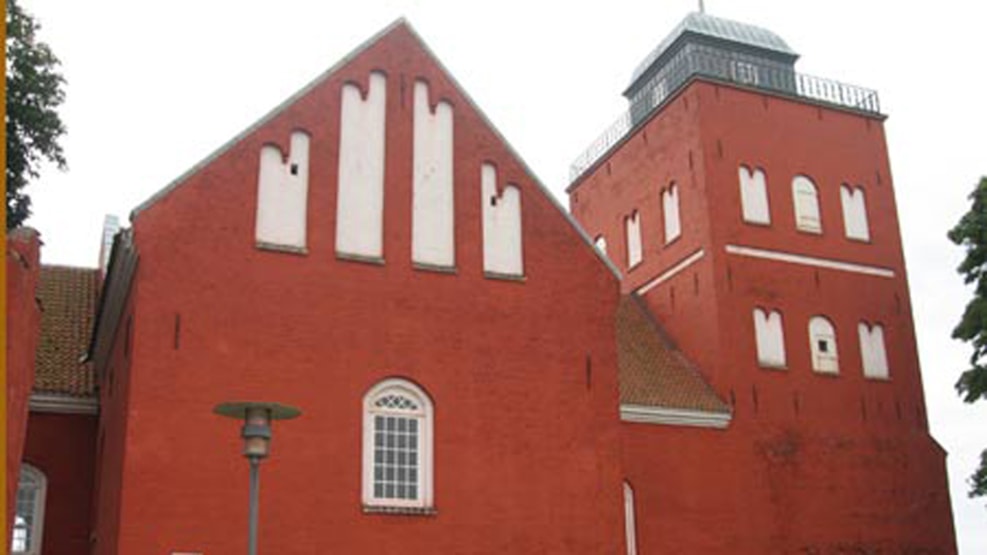 Dreslette church
Dreslette Kirke / Dreslette Church

With its red colour and characteristic tower, Dreslette Church stands out in the countryside.
The oldest part of the church dates from the 1100s. In the 1300s, the apse was torn down and the chancel enlarged. A tower was added in the 1400s. The present characteristic church tower was built as part of a major refurbishment project, initiated by Councillor of State Niels Ryberg in 1785. Some believe the tower to be a landmark, others believe that it was originally intended to be an observatory.
The church interior is consistently furnished in the neo-Classicist style of this same period. The church also houses the oldest working Danish-built church organ in Denmark (from 1787), and it is still used for Christmas services.
Please contact Dreslette Church for further details.