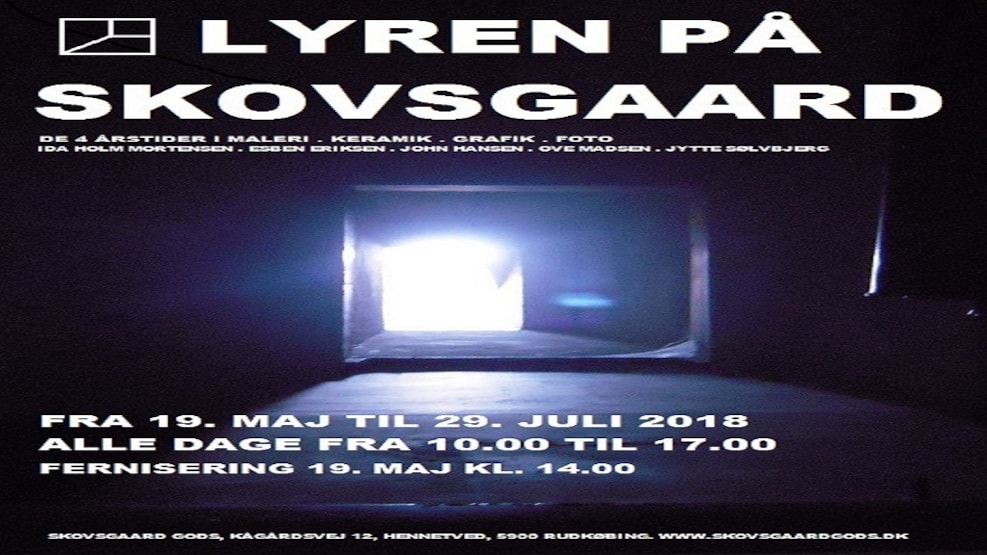 Gallerihansen.dk
Galleri Hansen

The islands of Funen or Aerø have been John Hansen's base for most of his life. He was formally educated at the Funen Art Academy where he enrolled at the age of 17. Since 2006, he has been spending part of the year in the south of France, where he initiated an artistic collaboration with René Lacroix, a French artist who unfortunately died in 2011. Their collective works "Peintures a quatre mains" have been exhibited in both Denmark and France.
In January 2013, John and his wife moved into Assens' former railway station – which provided plenty of room for his paintings, canvasses and paints – and is also an old listed building: the station originally opened in 1884, together with the other stations on the Assens–Tommerup line, and closed again in 1965 when passenger traffic on the line was discontinued. The former railway station is now a bus station.
In the sommer 2016 John moved to Hagenskov - here you can visit his gallery.
Sommer on Hagenskov 2017:
Open from the 24/6 - 20/8: Thursday, Friday, Saturday and Sunday from 13.00 - 17.00 

If You want to visit the gallery please contact John Hansen on phone +45 40408029 to make an appointment.