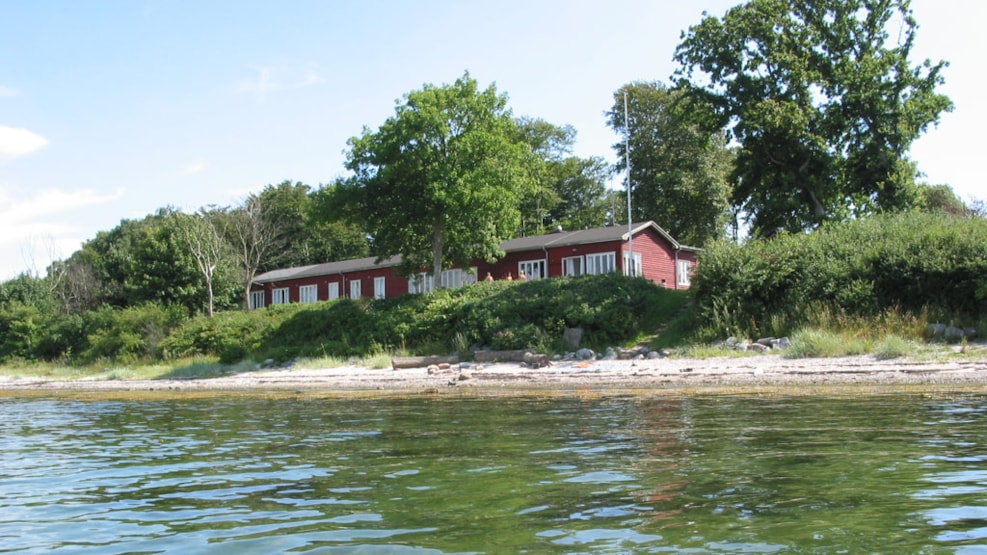 Skovhytten holiday centre on Harald Plum's Torø
Skovhytten holiday centre on Harald Plum's Torø          
Skovhytten is located on the island of Torø, whose area is 600,000 m². Torø was originally an island about 5 kilometres south-east of Assens, but changing currents and marine deposits have joined Torø to Funen, and the "island" can now be accessed from the village of Torøhuse along a sand spit.
The holiday camps have vehicles which can pick up goods and baggage in Torøhuse, but visitors must walk across to Torøhuse.
The holiday camp sleeps 55. The beds are in 11 rooms with 1 - 5 beds.
There is a large communal kitchen and multipurpose room with table football and table tennis.
Please visit our website for further details: www.kolonierne.dk
The holiday camp can be booked by calling tel. (+45) 3325 4425.