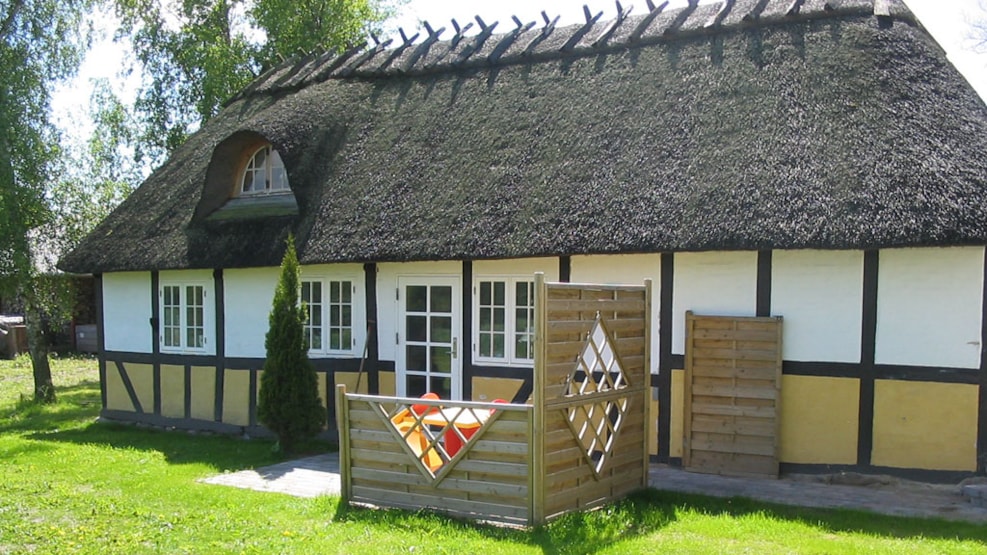 Baunæsgaard Land- og Miljøferie
Sandager Næs. 
Baunæsgaard Land- og Miljøferie

Baunæsgaard has several attractive accommodation options. 

There is a splendid flat in a beautiful house in a secluded location.
The flat has two bedrooms on the first floor, one with a double bed
and the other with two single beds. The ground floor includes a combined kitchen/lounge and a wonderful
garden at your free disposal. 

We also have an new flat in a former farmbuidling with a thatched roof. On the ground floor, there is a kitchen with terasse, bathroom and a bedroom with doublebed. On the first floor, there is a double bedroom with toilet and a big lounge with seaview.

You can also rent one of our four pleasant chalets sleeping two and three respectively. Two separate facility chalets belong to the accommodation chalets: one with toilet facilities and the other with a kitchen.