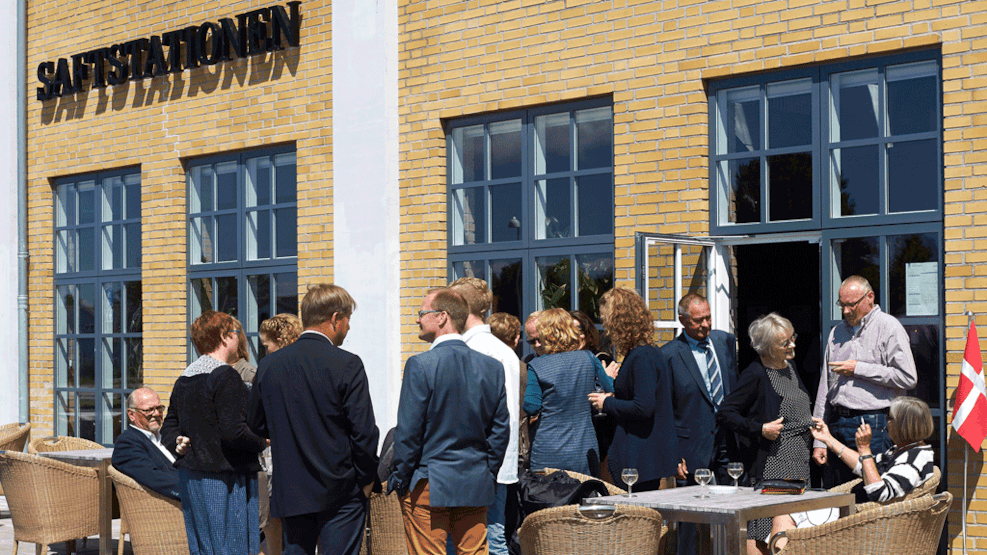 The Cafe in Arena Assens
The Coffee is situated in the middle of the city of Assens. It is the multi-house of the city, made for the city. People of all ages use the activities daily, and the history of the buildings and today's modern style is combined to decorate the house.

Every day you have the opportunity to enjoy something delicious in company with good friends. And when it is time for bigger gatherings, the staff is ready to arrange an active day, for you and the people you love.

Good food of high quality is what represents SaftStationen. In weekdays SaftStationen also caters food for several institutions in Assens.

In the webpage you can read more about the different concepts. But fundamentally 'SaftStationen can make anything possible'.