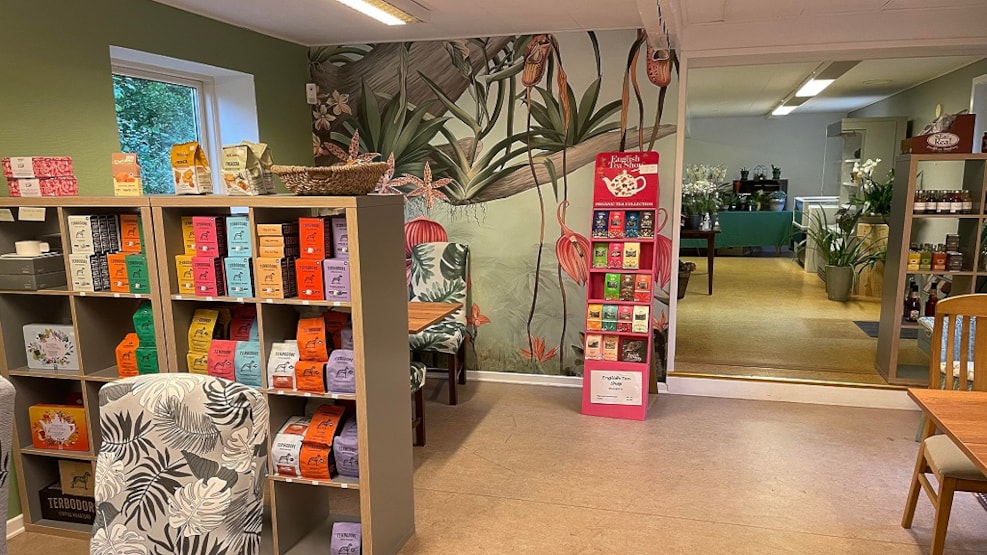 Café Orkidéen
Café Orkidéen offers refreshments, coffee and cake during our general opening hours. That corresponds with the fact that Café Orkidéen should be the little sanctuary where you can get a well-deserved break when you are out for a walk in the area, or if you for example are out and exploring the goods you can find in the farm and flower shop.
During the weekend we will also have brunch and also soon open up for what we call English High Tea as another option.
All days of the week there will also be offered cake of varying kinds as well as e.g. croissants
Opening hours:
Thursday-Sunday: 10.00 – 17.00
Brunch 10-13:30 (Saturday and Sunday) By ordering ahead DKK 149, -
Full English Breakfast. Brunch sausages, bacon, eggs, tomato, mushroom, hashbrown as well as toasts. In addition, youghurt is served with berry compote and granola as well as something sweet as a finish.