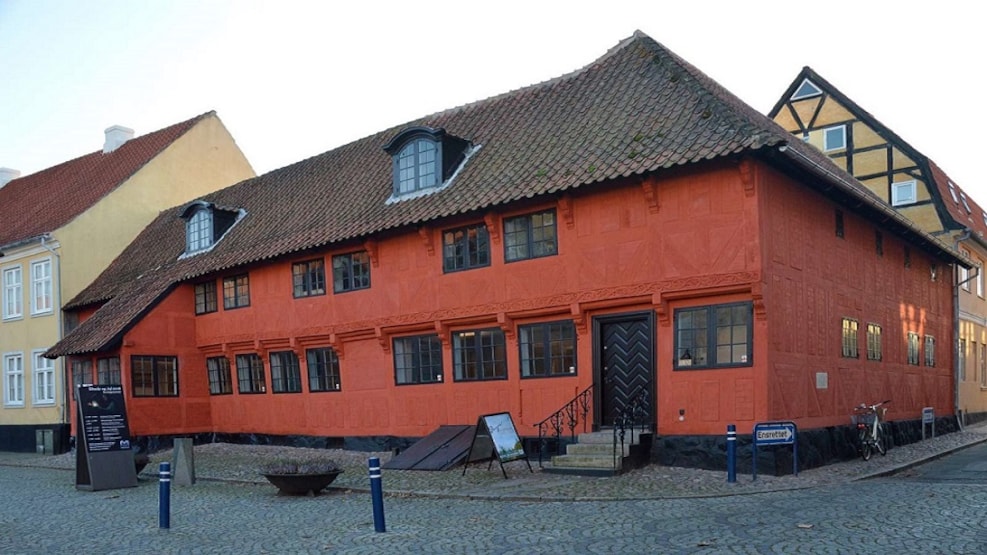 Ernst Collections
Ernst
The buildings in Østergade 57 accommodated earlier former housing and silverware manufacturing.
You can now experience the whole history about Ernst.
In the high season you can on your own experience the exhibition off Ernst collection.
Here is the large collection of silver, porcelain and art, as silver manufacturer Frederik Ernst ( 1892-1976)
created on his own and as in his last years he showed himself, as though it were a museum.
The factory and manufacturer tells about silverware production, in a Danish town and about the men behind Ernst`s silverware factory, which turned around in 1950.
Ernst includes also Frederik Ernst garden , that is Italien inspired courtyard, created by the man behind
the silver production, in the same place and framed by the buildings,. that housed it.
In Ernst you are all about seriousness.
Ernst collections
Visit the exhibition Ernst collection and experience the atmosphere.
Here is the table covered with royal porcelain and local silverware.
The living rooms are decorated with marble wood panels and immersed tile floors.
The exhibition is experienced in the authentic apartment, that stands out, as Frederik Ernst created it.
The collection is framed by the buildings, which for 60 years were the framework for Danish silverware manufacturing.
The factory and manufacturer
The exhibition can be experienced in the former factory premises, where until 1950` be produced silverware.
Here you can get insight, into the production, and the opportunity to see some of the products
Produced at the factory.
However, it is not only the factory and the fabrication that is in focus, you also get an insight into the
Employees` lives and lifes, and not least an insight into the men behind the Ernst´ silverware factory,
Namely Johan and Frederik Ernst.
Frederik Ernst Garden.
The garden is an experience, both for garden and history interspersed.
The courtyard is a lovely oasis, here you can enjoy a peaceful moment, away from the mainstreet.
The garden is recreated in 2016.


The scheduled tours are in Danish.