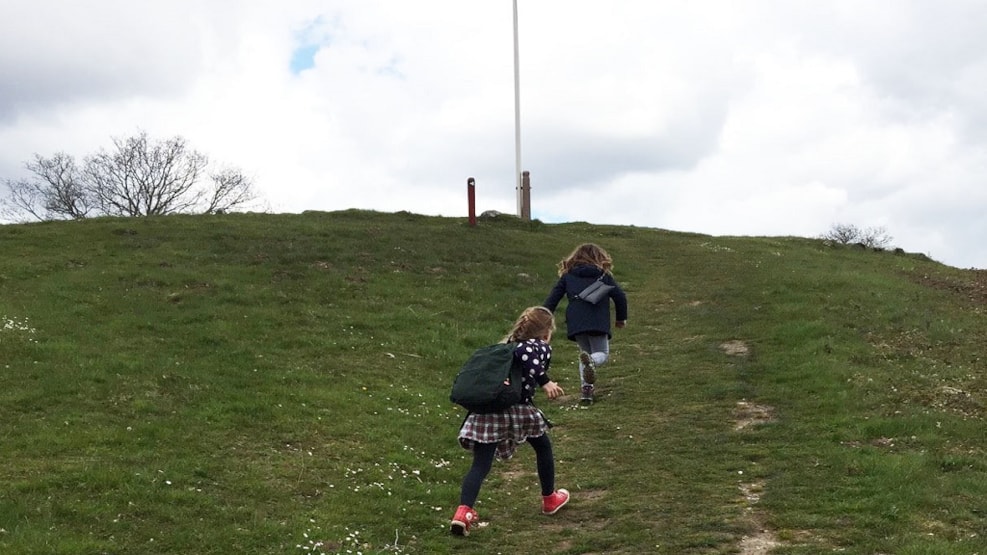 Frøbjerg Bavnehøj - the highest point on Funen
Frøbjerg Bavnehøj, between Tommerup and Aarup, is 130,1 metres above sea level, making it the highest point on Funen. From here, there's a fantastic view over most of Funen. The hill is part of a landscape that was formed during the Ice Age. The hills are flat on the top and have very steep sides and meltwater ravines. Frøbjerg got its name from the fertility god, Frø or Frey. In prehistoric times, Frøbjerg was a holy place where sacrificial celebrations were held. On Frøbjerg, there's a memorial to the victims of the period of German occupation, together with several other monuments. In the building at the bottom of Frøbjerg Bavnehøj is a small summer exhibition, which tells the story of the hill.
In the past, during times of war, fires (beacons) were lit on the high points found throughout Denmark as a means of communication. Frøbjerg Bavnehøj was one of these.
Frøbjerg Bavnehøj is located near the village of Frøbjerg, a few kilometres from Tommerup Stationsby.
Every year, Frøbjerg Festspil organises a well-attended outdoor performance on the hill.
There are campfire and barbecue sites in the area.
The amphitheatre was opened in 2009.