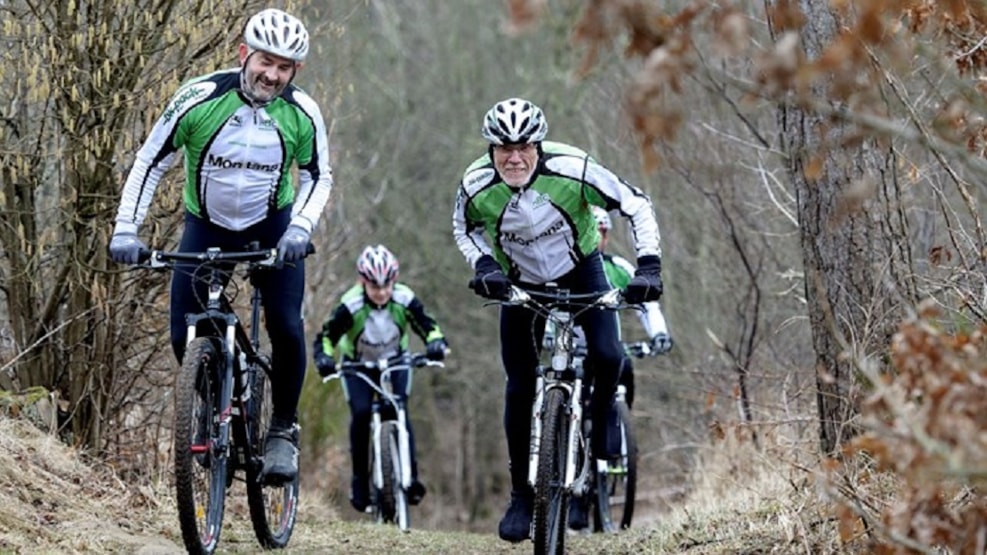 The MTB route in Haarby
The MTB route in Haarby

The mountainbike route in the forest of Trunderup, Haarby

Assens Municipality has, in cooperation with Haarby Bicycle Club (HBC), established the MTB
route.

The forest of Trunderup in Haarby is a hilly area with a diverse planting of broad-leaved
trees and conifers. Here are open slopes and areas with woods, lakes and pastures, so there
are plenty of opportunities to have fun. The marked trail varies between gravel, forest fl oor
and grass. There are winding stretches through dense woods, more open stretches on broader
trails, hairpin turns and a lot of steep climbs.

The route is open for everyone and is free of charge.

When using the trail in the forest of Trunderup, pay attention to the local roleplaying club
using the forest every Wednesday from 18 to 21 and the fi rst Saturday every month from 11 to 15.

Parking:
Available at the dog walking forest at Akkerupvej, Haarby.