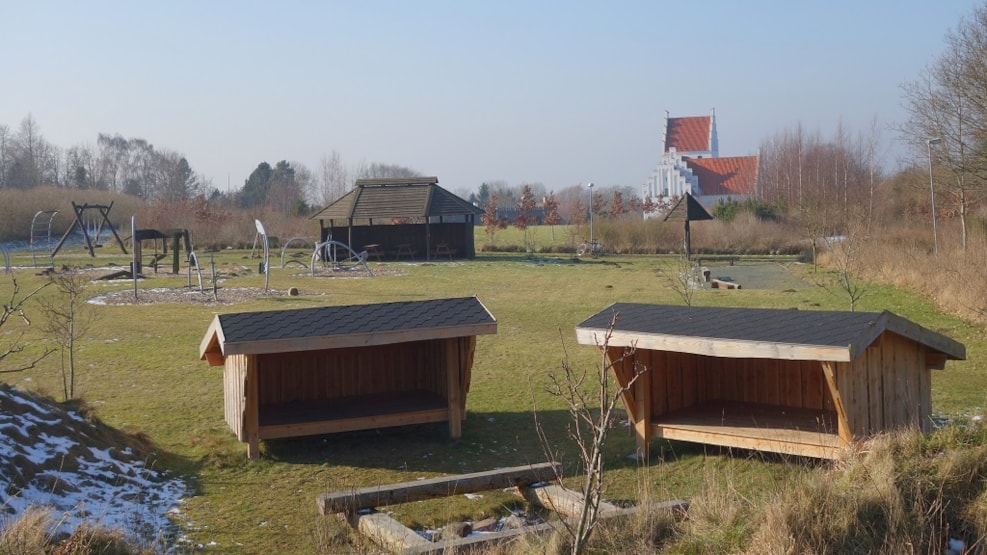 Shelter in Jordlose
In Jordløse in South of Fyn, the locals have created a nice space with play facilities for children and adults, bonfire, petaque court, exercise equipment,
a toilet building with a handicap toilet and two shelters.

The square is located along the path behind the church. Parking is possible at the church.

On the spot there is the possibility for accommodation for adults and children with possibilities for nature experiences,
such as hiking in the adjoining conservation areas, landless hills and soilless forests.
In addition, there are only 5 km. to Helnæs Bay where it is possible to swim and kayaking.