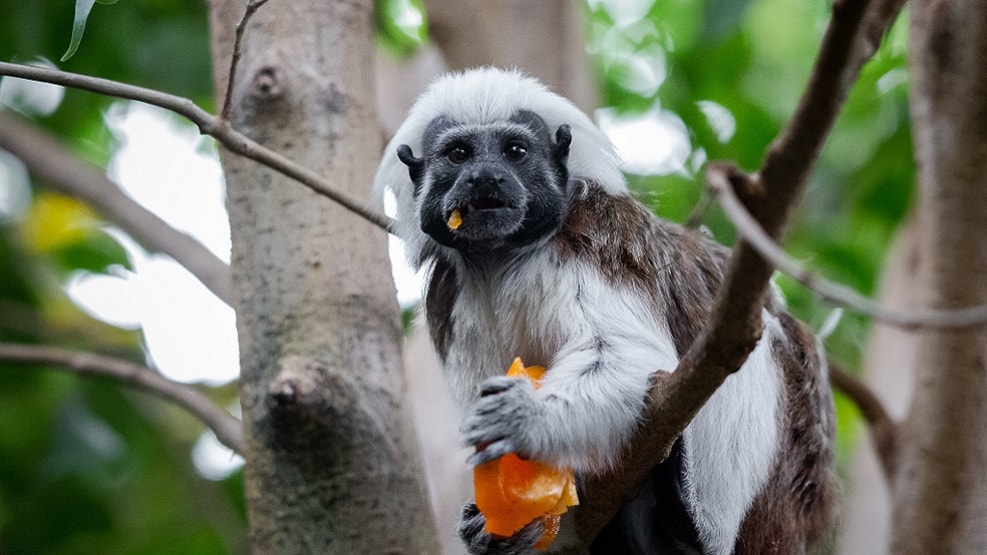 Terrariet Vissenbjerg/Vissenbjerg Terrarium
Terrariet i Vissenbjerg/Vissenbjerg Terrarium

Explore the world of reptiles.

As you drive across Funen, either on the motorway or along old
highway 161, you pass by Vissenbjerg, about 15 km west of Odense. This is the location of Scandinavia's largest terrarium with reptiles and mammals from all over the world, including crocodiles, snakes, leguans and frogs, as well as a wide variety of other interesting exotic animals
otherwise only seen in books and movies. 

In summer, there are also many interesting animals in our outdoor area, in addition to our large indoor exhibition. 

A kiosk selling ice cream and souvenirs is open all day long and there are tables and benches in the garden, where you are welcome to eat your packed lunch. 

Please note that the sale of tickets and the kiosk close one hour before the normal closing time.
Opening Hours:
From 10. of June - 18. of August: 10.00 - 17.00
From 19. of August - 9. of June: 10.00 - 16.00
24/12, 25/12, 26/12 and 30/12 : 10.00 - 12.00

We are closed on 1. January