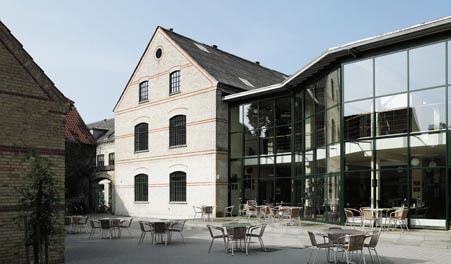 Tobaksgaarden
Tobaksgaarden in Assens is brimming with possibilities! 

Concerts, public meetings, debates, exhibitions and lectures.
We also work together with restaurants to organise conferences, etc. 

Our rooms and facilities are suitable for almost any type of cultural event and can be adapted to meet individual wishes for: 
- concerts
- theatrical performances
- exhibitions
- conferences
- lectures
- public meetings
- debates
- and much more besides. 

We organise small intimate events with the same enthusiasm as large concerts. 

We place all our experience at your disposal.
This applies to ideas, contacts, marketing and implementation of the event itself. Tobaksgaarden has many facilities, including a professional lighting and sound system that meets most needs.