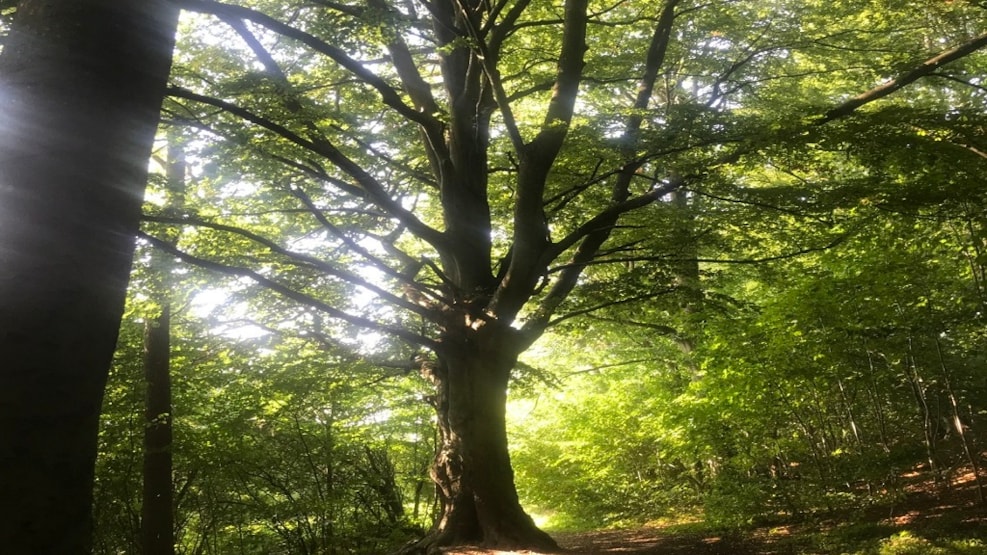 Vissenbjerg Bakker/Vissenbjerg Hills
Vissenbjerg Hills
The Vissenbjerg countryside – especially in the south – is reminiscent of a giant stairway whose flat-topped hills are the steps.

The town of Vissenbjerg is on the upper step, roughly 120 metres above sea level. Moving south down a steep, wooded slope leads to the next "step", 40 metres below.
Many of this pamphlet's hiking routes are located on this step, i.e. near and around Fuglevig and other places. The hiking routes follow the step's southern edge, which affords fine views of the third and last step, the 30-metre-high slope to the south.
This step is not as flat or smooth as the first two, because it comprises a small hilly landscape with boggy hollows.
It is clear to see from the uppermost or second-highest step how the hilly countryside to the south is comprised of entirely different shapes (i.e. egg-shaped hills), including the protected Frøbjerg Banker and Brændholt Bjerg.

Parking and access to the trails is found at Lergyden, by the lake in Vissenbjerg.