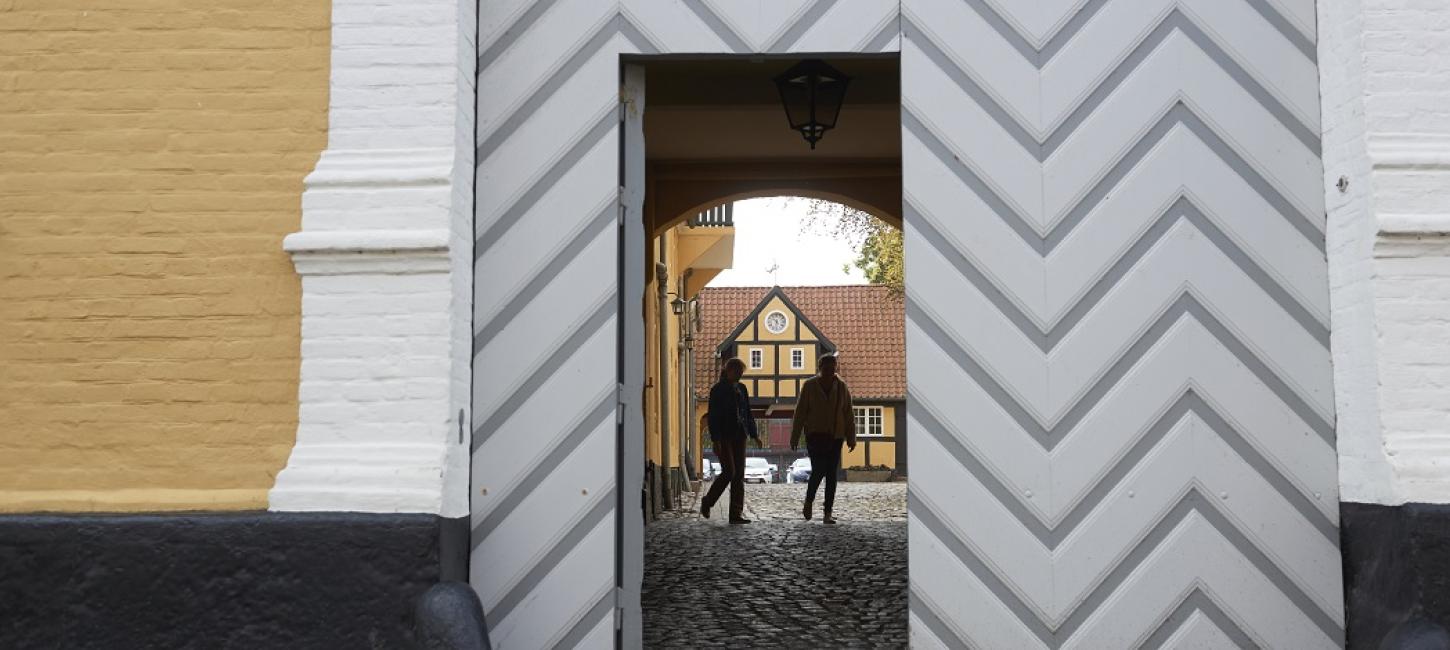 Assens town was first mentioned in 1231 in King Valdemar (1170-1241) Jordebog as Asnæs, which means "headland with a stand of ash and aspen."
In 1524 achieves Assens municipal charter by King Frederik first
During the count feud going on between 1534 and 1536, the town virtually razed and pillaged by King Christian 3's troops after the Battle of Øksnebjerg in 1535th
Originally Assens surrounded by a wall, but by 1535 it was demolished. Assens was under King Christian 4 (1577-1648) fortified, this time with ramparts and moats.
During the Swedish Wars in 1658 Assens again sacked, this time it was by Swedish troops. The Swedish troops during the harsh winter passed across the ice on the Little Belt Jutland.
In the Middle Ages onwards was Assens the main crossing point to Schleswig, and it was thus a hub for the traffic there was between Copenhagen and Hamburg.
In the 19th century saw great changes in Assens. Assens got a proper harbor in 1820, a gasworks in 1855 and a rail link between Assens and Tommerup in 1884, which made it possible to get from Assens to Odense. The rail link between Assens and Tommerup closed for 1980.
Due to the loss of Jutland in 1864, the ferry connection between Jutland and Funen set, and it was first opened back in 1920 and was used until 1972. 
In 1917 collector Harald Plum Thorø little outside Assens, where he builds Thorø Farm. Harald Plum was born and raised in Assens, where his father and uncle for several years had been great merchants.
Around 1935, the Old Little Belt Bridge built. That meant Assens lost some its importance as a link between Funen and Jutland. Although Assens remained one of the main ferry places between Jutland and Funen led the New Bridge (Old Little Belt) and bad trading trends, the city's development started to go a little stuck in the middle of the 20th century.